'Wildevrouw' ('Wild woman') is a new novel in progress by Belgian author Jeroen Olyslaegers. This is a project in progress page for a series of works, based on the first chapter. Since the text is in Dutch, I'll continue in that language.
---
Over Wildevrouw
'Wildevrouw' is de nieuwe roman in wording van de Belgische schrijver Jeroen Olyslaegers. Dit is een project-pagina voor een reeks werken, die gebaseerd zijn op (een deel van) het eerste hoofdstuk. De publicatie van 'Wildevrouw' is gepland voor 2020.
Samen met Stef Franck heeft Olyslaegers een eigen blog 'Aantekeningen voor Schrijver en Wildevrouw: Beelden, teksten, gedachten en histories ter recombinatie voor Wildevrouw, roman in wording van Jeroen Olyslaegers', die geraadpleegd kan worden.
---
De 16e eeuw
'Wildevrouw' zit ingebed in de 16e eeuw, de eeuw van Pieter Brueghel de Oude, Albrecht Dürer en Leonardo Da Vinci. Vanuit ons lokale kunsthistorisch perspectief begint de eeuw bij de Vlaamse Primitieven (of de Noordelijke Renaissance) en eindigt bij Rubens' Barok.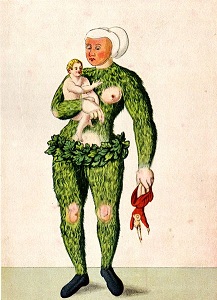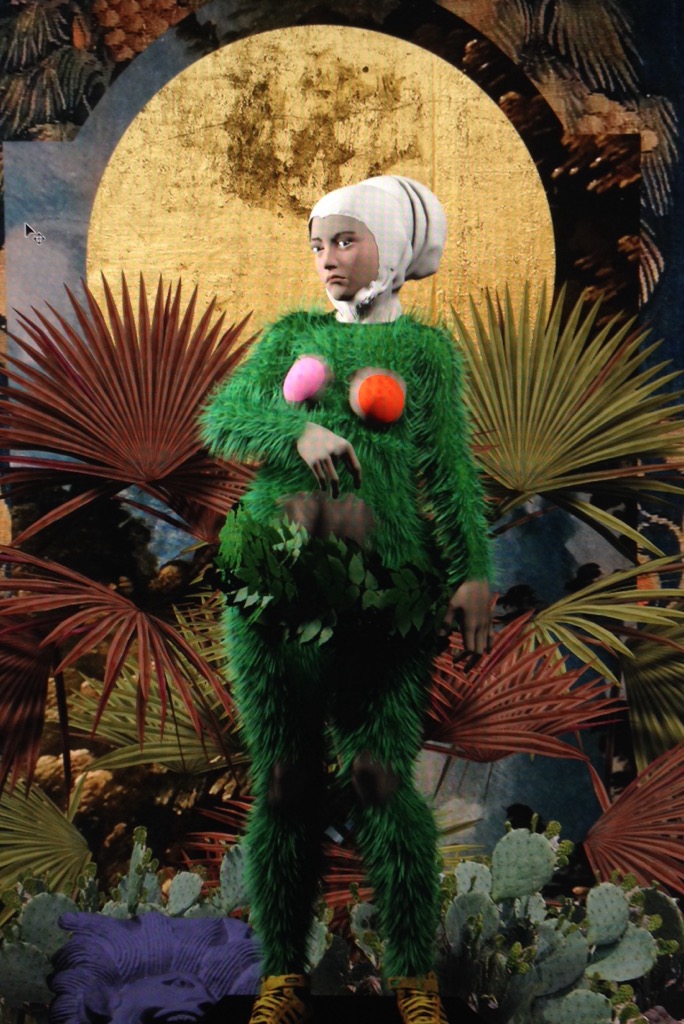 De precieze vorm van de werken ligt op dit moment (november 2018) nog niet vast, maar in de multimediale geest van de rituele, 16e eeuwse ruimtes – de altaren, tabernakels en meerluiken – zal er een serie (een meerluik) videoloops worden gemaakt, digitale, bewegende collages die op UHD flatscreens worden gepresenteerd in een aangepaste ruimte. Olyslaeger's tekst wordt niet letterlijk integraal verbeeld in een lineair verhaal, maar verbeeldt de wereld waarin het verhaal plaatsvindt. Het is dus geen 'verfilming', maar een aanvulling. De 16e eeuw onderzocht vanuit een 21e eeuwse technologie.
---
Presentatieplekken
De ideale presentatieplaatsen voor het werk of onderdelen ervan zijn vooral kunsthistorische musea. Het introduceert digitale databases, beelden en 3D modellen in een kunsthistorische context. Hiermee overbrugt het werk de klassieke en hedendaagse kunst.
Mayer Van den Bergh, Antwerpen, oktober 2019.
Noord Brabants Museum, Den Bosch.
Rijksmuseum, Amsterdam.
Delen van de werken duiken op in een Behoud de Begeerte voorstelling van Olyslaegers en Nikkie Van Lierop, met scenografie in samenwerking met beeldend kunstenaar Fia Cielen.
Een voorpublicatie in een bibliofiele editie met werken wordt door Demian verzorgd.
---
Partners
Jeroen Olyslaegers. (Nog onder voorbehoud): deBuren, Kunstloc Brabant.
---
Beeldarchieven
  Pinterest Wildevrouw board