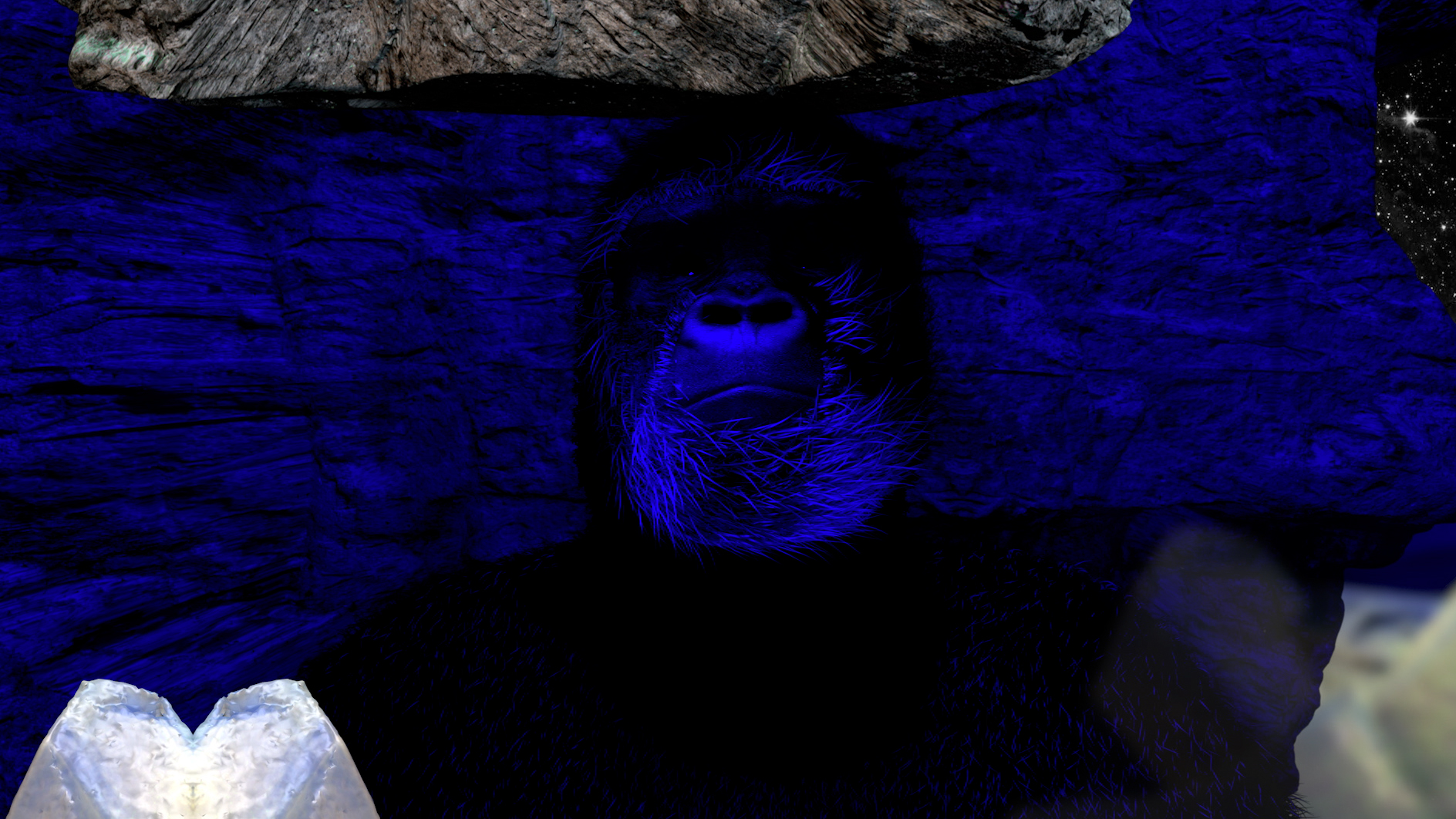 Bewaren
Bewaren
About Last Voices
HD, colour/sound, 6'00", 2017. Soundtrack courtesy Anyon (Ernest van de Broek).
How strange it may seem, 'Last Voices' is in fact an hommage to the music video of 'Can you feel it' by The Jacksons. In 1980, when the music video was produced, it was a display of state of the art video special effects. Since the early nineties, when I gained access to music tv channels such as MTV, this   piece of video fascinated me.
It draws inspiration from Spielberg's 'Close Encounters of the Third Kind', a movie that has had, for various reasons, influence on more than a couple of my works. But it also combines a message of 'love and togetherness across mankind' with a dark and empty, nightmarish universe. The concept of the music video (including the disturbing 'coda') was conceived by Michael Jackson. The film is both exhilarating – partly due to the added sound effects – and terribly confusing.
A couple of years ago I had a nightmare in which a gorilla sank to the bottom of the ocean. I tried to recreate that image, and this ended up as the gorilla floating up, into the sky, where it transforms itself into a deity of some sort in an equally uncomfortable universe as the one in the 'Can you feel it' music video.
I'm very grateful to Anyon (Ernest van den Broek) for letting me use his cosmic soundtrack. It helps immensely to make the gorilla come alive.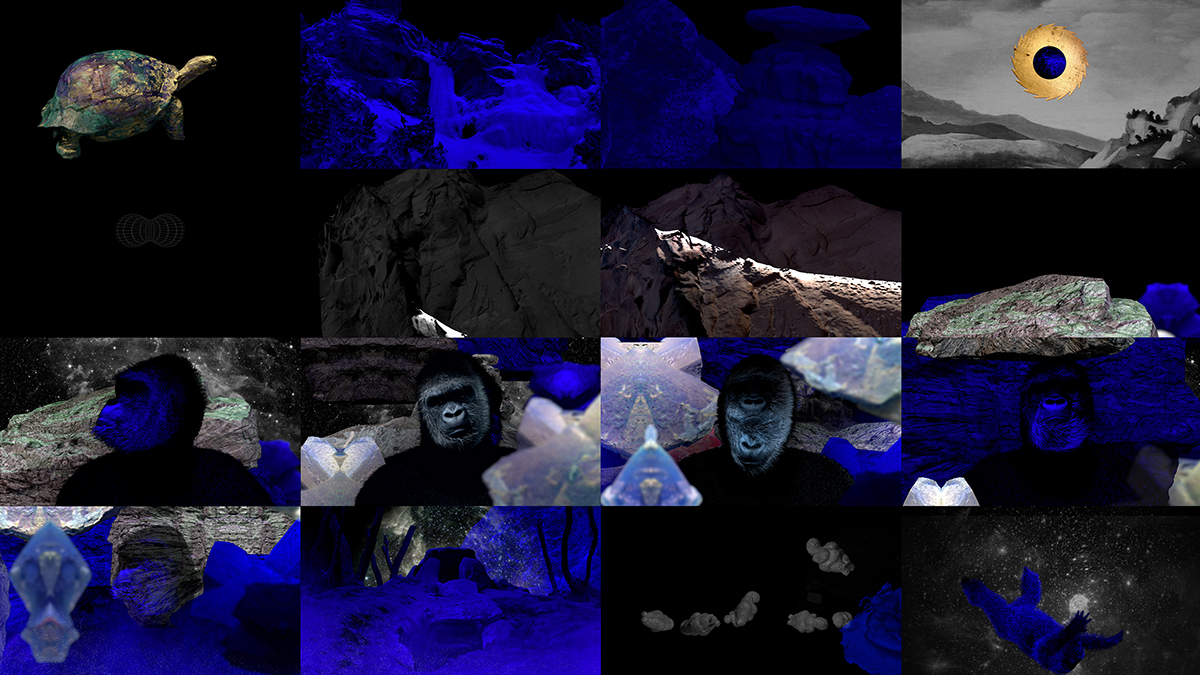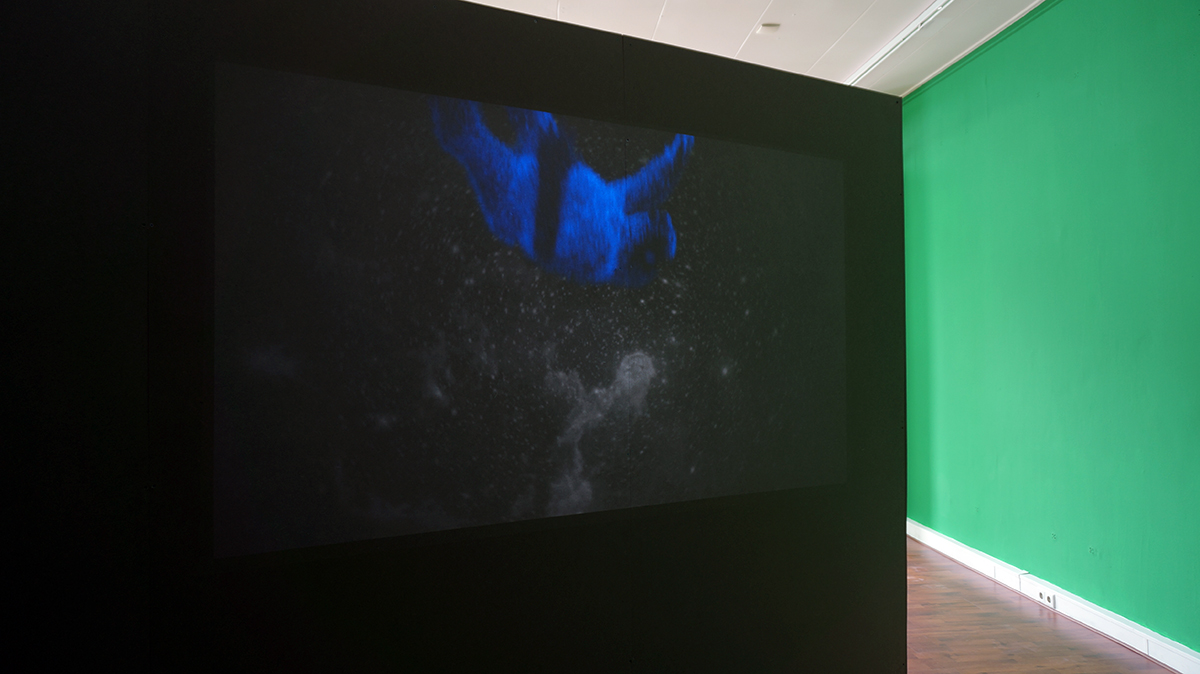 Installation view, Lost_Horizon, LhGWR Gallery, The Hague, 2017
Bewaren
Bewaren