'Wildevrouw' (Wildwoman') is a novel in progress by Flemish author Jeroen Olyslaegers, set in 16th century Antwerp. 
Based on two fragments, I'm making new works: a series of three woven tapestries, and a series of digital animationloops and works on paper.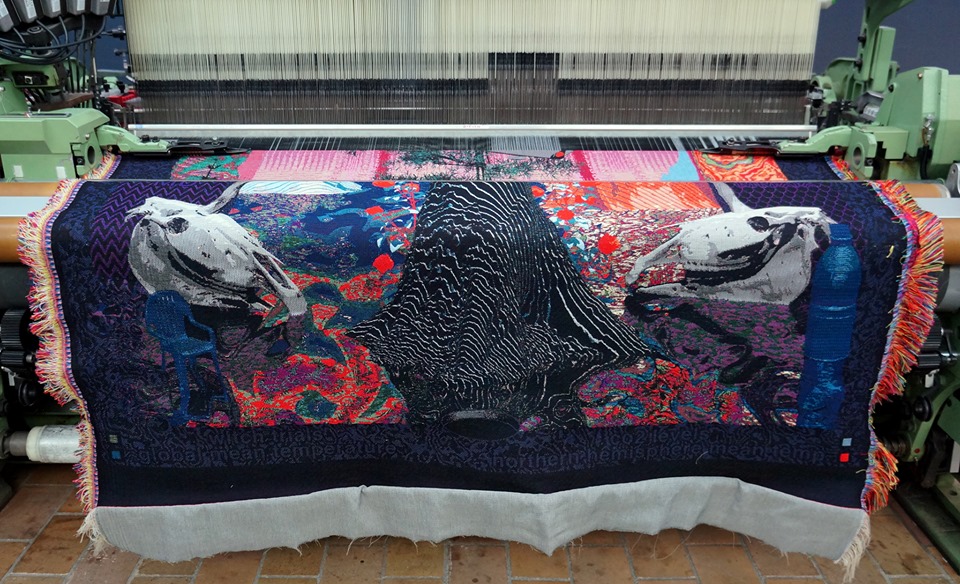 ---
Partners & provisional timeframe:
Textiellab Tilburg, Kunstloc Brabant, deBuren (Grensverleggers), Jeroen Olyslaegers, Museum het Vleeshuis, Antwerp Art, Base-Alpha Gallery, uitgeverij Demian.
2019, July – September
Design and production of the tapestries. Three different designs are woven at Textile Lab Tilburg (part of the Textile Museum), in an edition of 3.
2019, October – …
One series of 3 tapestries are exhibited at the 16th century Vleeshuis in Antwerp. They can be seen on request (the tapestries will hang on a floor that's not open for the general public, but in use as temporary exhibition space, writer's in residence of Olyslaegers, and occasional meetings).
2019, December – 2020, February 2
Solo exhibition at the Antwerp Art Pavilion (next to MAS Museum). Presentation of a bibliophile edition in collaboration with Demian, containing my work and a prepublication of Olyslaegers' text.
---