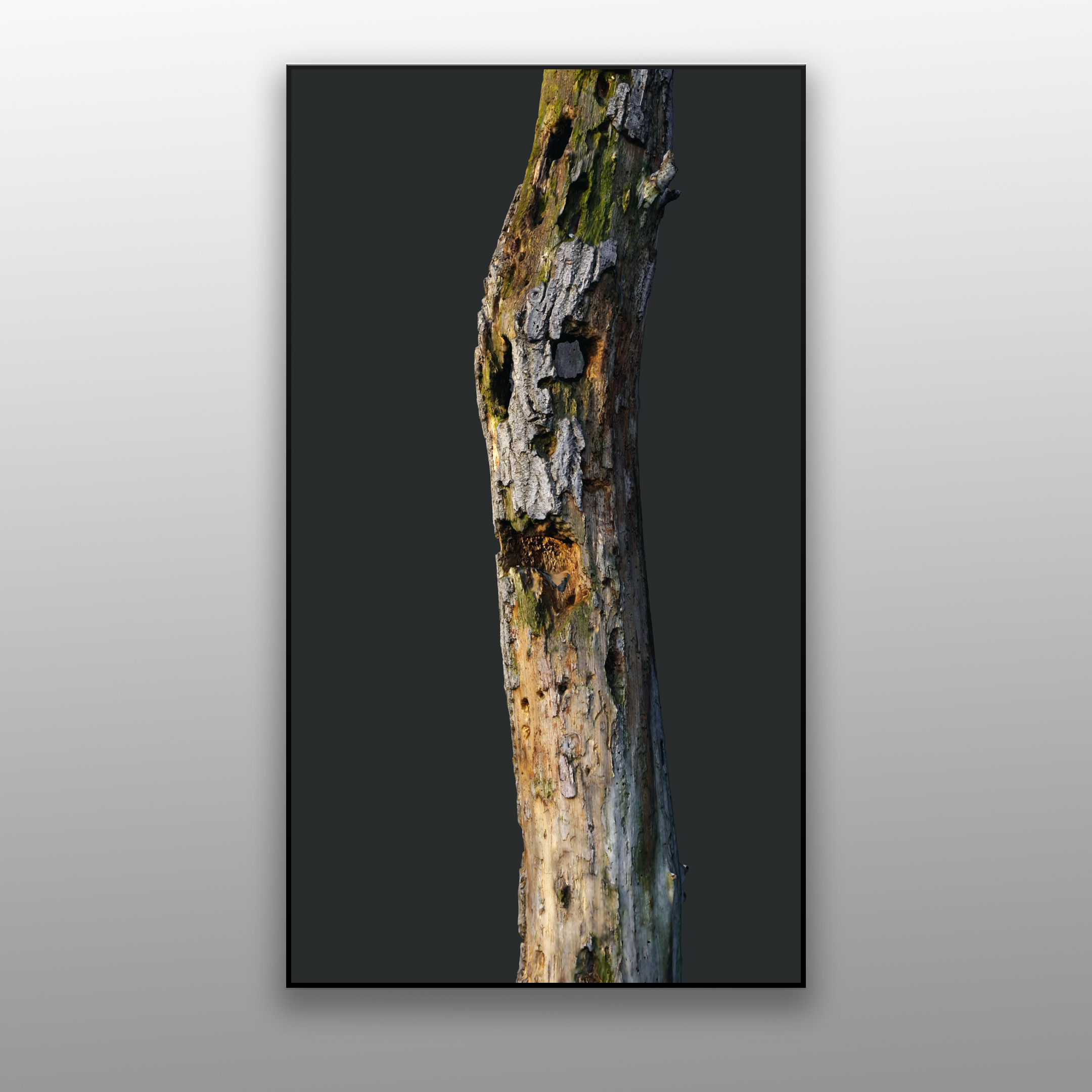 Grief
Seamless loop, portrait, 3840 x 2160px (4K), colour/silent, 01'36", 2021
Photogrammetric 3d model (.obj, .c4d, .gbl), 2021
'Grief' is the top of a decaying tree, left on a clear-cut. In September 2019, a family forest (now 'The Plot') had to be cleared after a devastating spruce bark infestation. The forester left three tree trunks for birds to sit on. One of the trunks developed itself into a face, and became the face of ecological grief.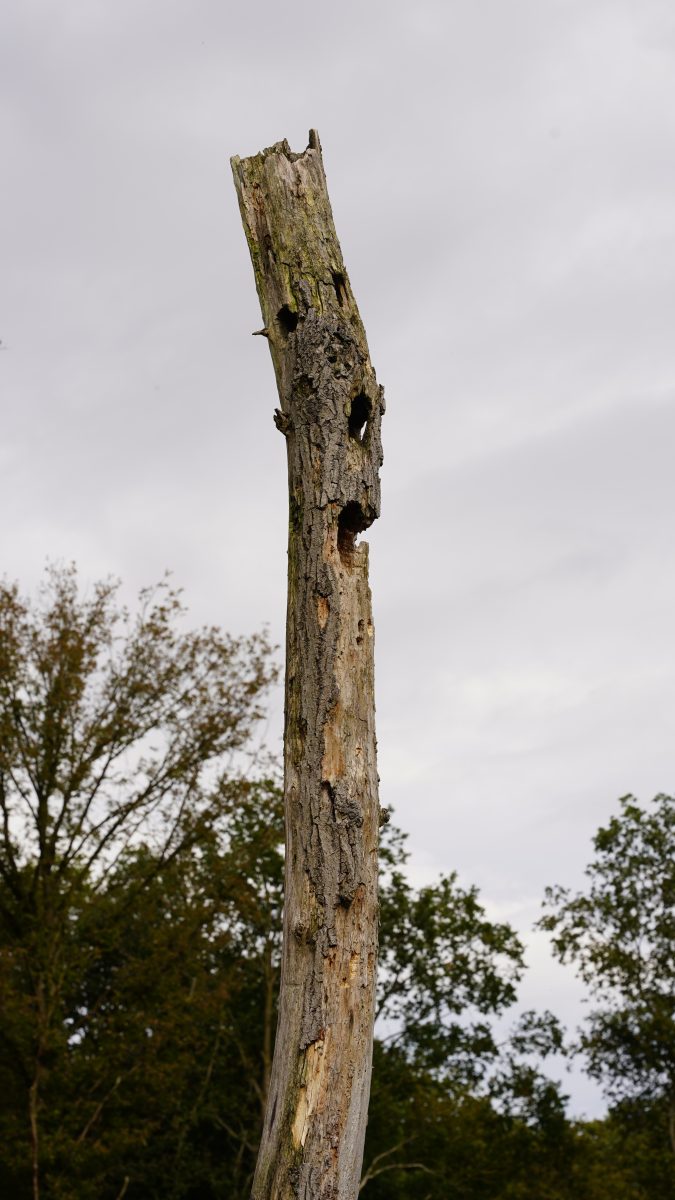 The video is based on a photogrammetric digital model, made from photos taken Dec. 17, 2020 at 51° 24' 49.8" N 5° 39' 19.9" E (The Plot).
The model – as a .glb file (see below) – was turned into an NFT, with all primary proceedings benefiting laststandforforests.com, an organization helping to protect Canada's severely threatened old growth rainforests. The work raised over 1000 Canadian dollars.