News & Upcoming
October 2019 – October 2023: PhD in arts in animation at Luca, School of Arts Brussels / KU Leuven. See also The Appeal of the Unreal.
October 2019 – …: Museum Vleeshuis, 3 monumental woven tapestries, The Three Motions of Loom. The tapestries can only be viewed by appointment or during guided tours.
December 2019 – February 16 2020: Antwerp Art Pavilion, hosted by Base-Alpha Gallery, The Three Motions of Loom, solo exhibition. Opening Sunday, December 15, 15:00. Including a reading by Jeroen Olyslaegers and a limited edition by Demian.
March – April 2020: Artist in residency at Residency Unlimited, New York
Below: detail of The Three Motions of Loom: Auxiliary Stop Motions. Brake. Read more here.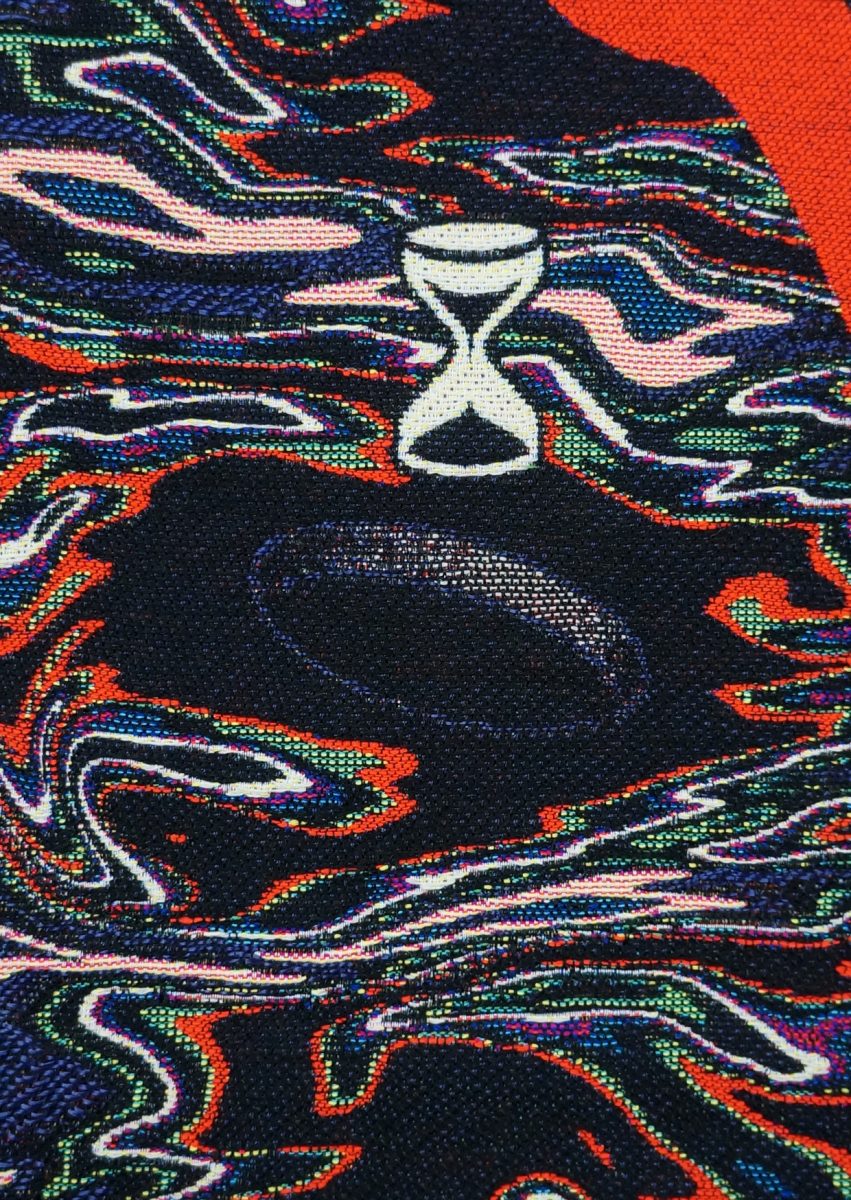 ---
15 Minutes, a compilation with fragments of video installations and video works. Please watch the videos full screen and use headphones or external speakers.
Playlist:
---
View pdf documentation (link opens in a new window).
---