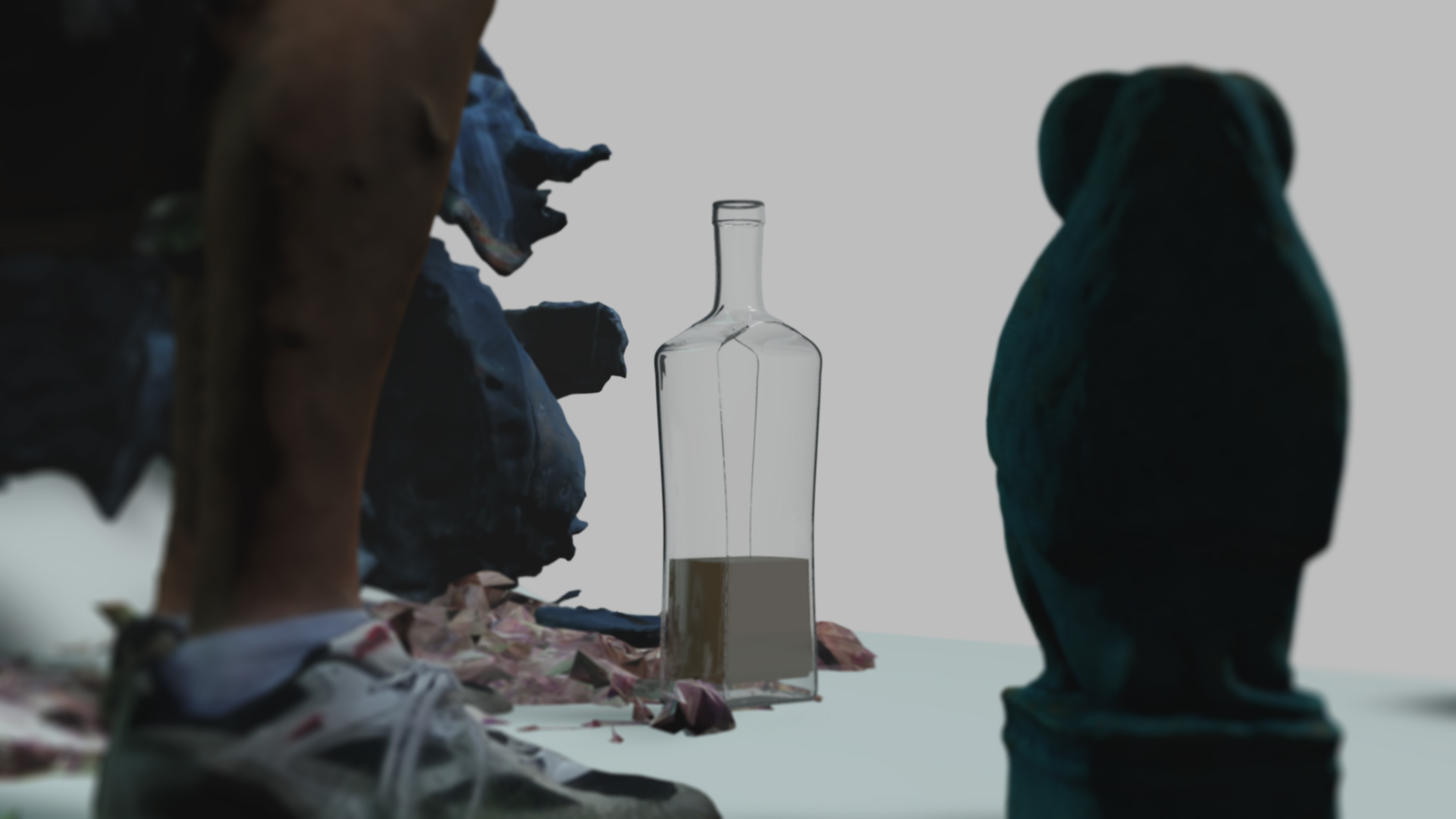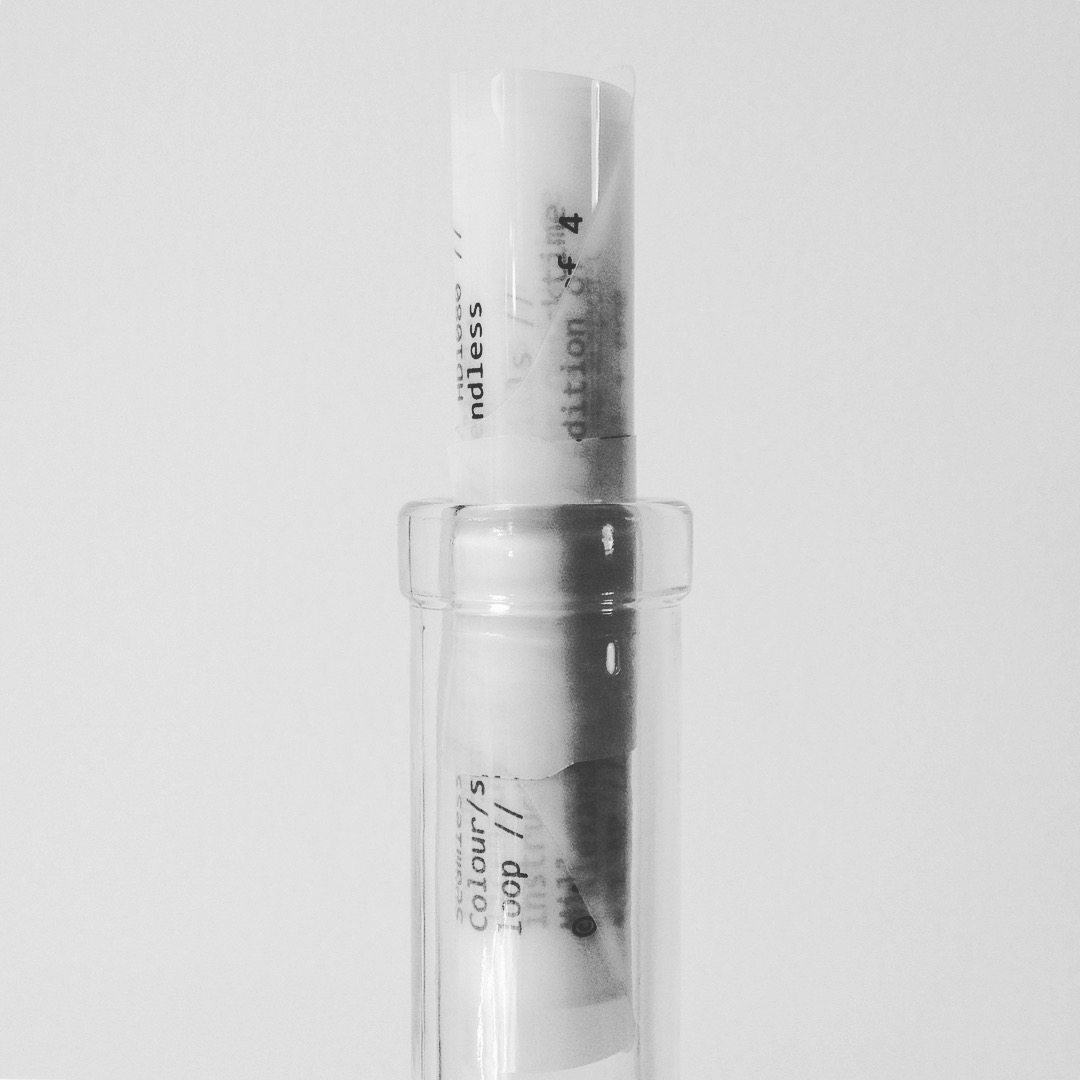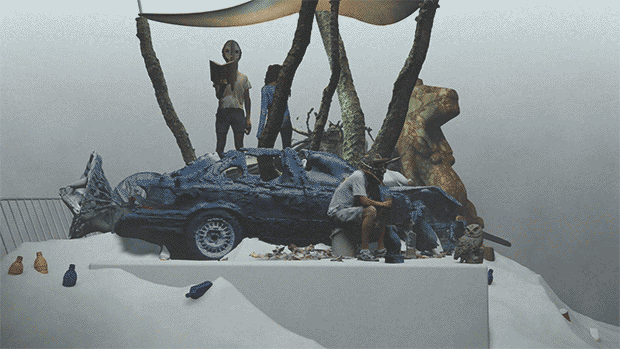 Millennial.spike
Seamless animationloop, HD1080, colour/sound, 5'30" + .obj, 2018
edition of 5+1AP #diorama
The departure point for the work is the bottle for a brand of rum, the temporary sponsor of independent artist run space Pulsar (Antwerp).
The online preview of the work (via Youtube) is shown on mobile devices by scanning the QR code on the bottle.
The included flash drive contains the actual HD high quality video file, and the 3d model of the bottle as a C4D file and as an .obj file.
Millennial.spike is related to another dioramic loop: The_Archive.
The virtual counterpart of this bottle features as a prop in this diorama. Four (young) people seem stuck on a misty mountain top. Each of the individuals relates to this isolation in different ways: one, for instance, is trying to find solace in the bottle of rum.
Above: the isolated virtual bottle. Below: Millennial.spike in the Pulsar bottle edition exhibition 'C2H6O' (2018).
And a view of the work in the exhibition 'Romantic Rocks' at Oslo exhibition space Podium (2018).