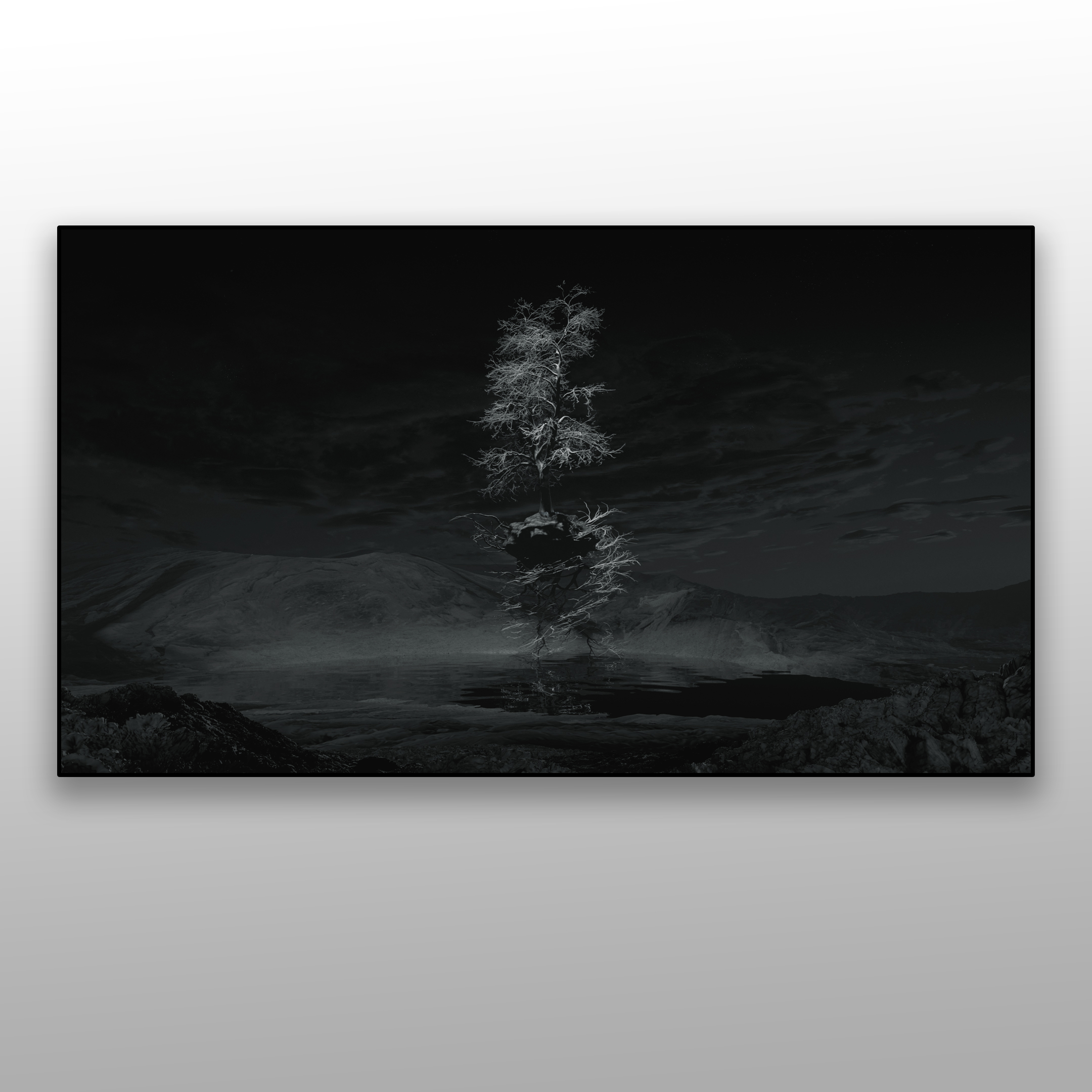 The Poisson's Equation / vII
4K (3840 × 2160px) seamless loop, b&w, silent, 02'00"
Alexandra Crouwers © 2021
Remake of The Poisson's Equation, HD seamless loop, b/w, silent, 03'00"
Alexandra Crouwers © 2014
In a desolate, nocturnal landscape a barren tree slowly rotates above a pond, its roots touching the water surface. The Poisson's Equation is an equation used in electrostatics, theoretical physics and the calculation of gravitational forces. In this case, the latter applies.
The scene returns in the main film of the three-channel video installation 'Inertia' (2014-2015, at 06'30").
Sometimes an older work benefits from a remake. 'The Poisson's Equation' was originally made in 2014 – parallel to the 3-channel work 'Inertia' – as a HD loop. vII is a 4K version which also resolved some of the then hard to get rid of 'banding' issues in the gradients. 
Below: The Poisson's Equation edition box (2015)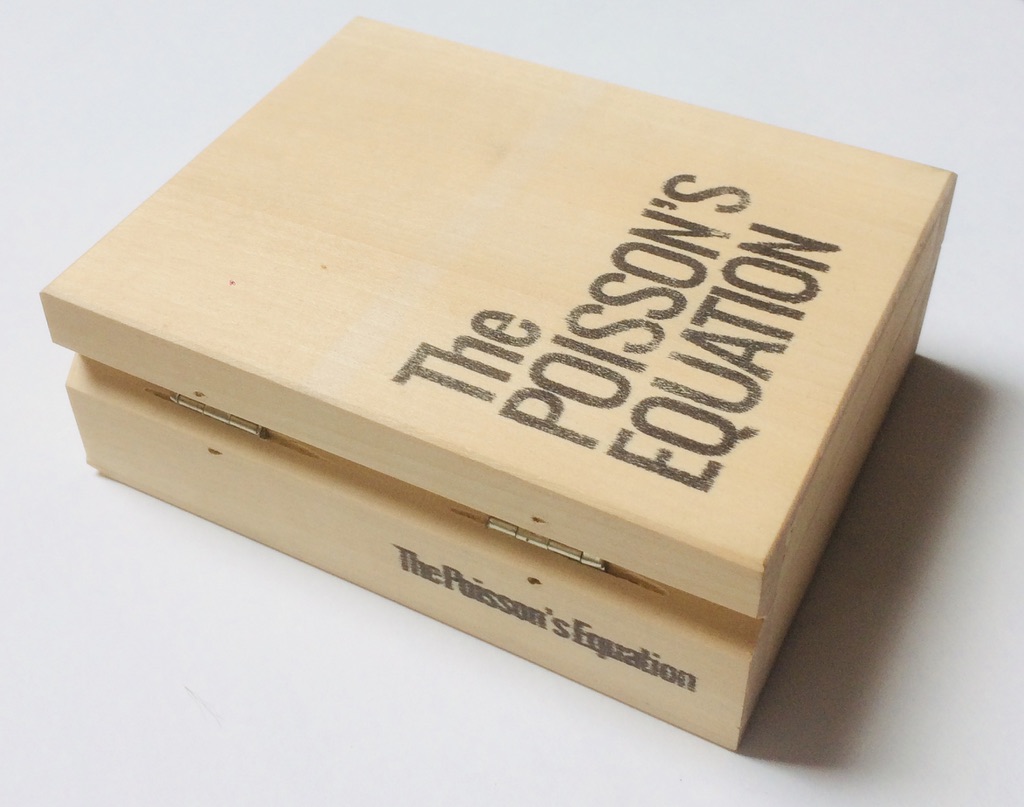 Exhibitions:
2014 BORG, biennale, Antwerp
2015 LhGWR, Art Rotterdam