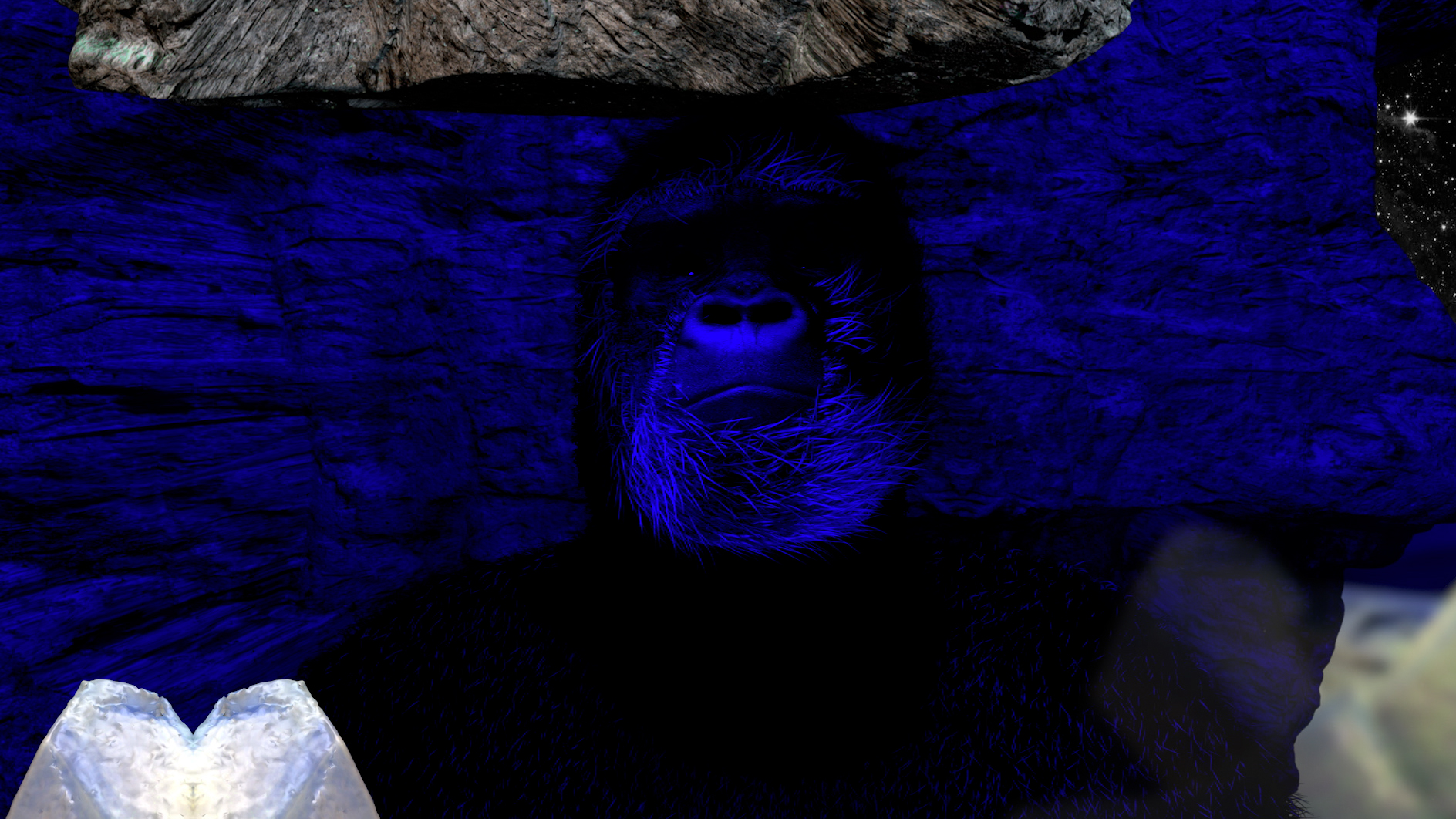 Bewaren
Bewaren
About Last Voices
HD, colour/sound, 6'00", 2017. Soundtrack courtesy Anyon (Ernest van de Broek).
Last Voices is a cosmic trip, starting from a desolate landscape, moving through a neolithic monument, and ending in a quantum mechanical realm of the gods, housing a gorilla-deity.
The gorilla is an artifact from a long lost dream, in which it sank to the bottom of an ocean. The sonar-pings count down to the apotheosis, and to the coda. The digital deity has more emotive powers than one would expect.
The work simultaneously functions as a music video for the original song by Anyon, a Dutch electronic musician. The work pays hommage to one of the greatest and disturbing music videos ever made: Can you feel it by The Jackson Five.
I'm very grateful to Anyon (Ernest van den Broek) for letting me use his cosmic soundtrack. It helps immensely to make the gorilla come alive.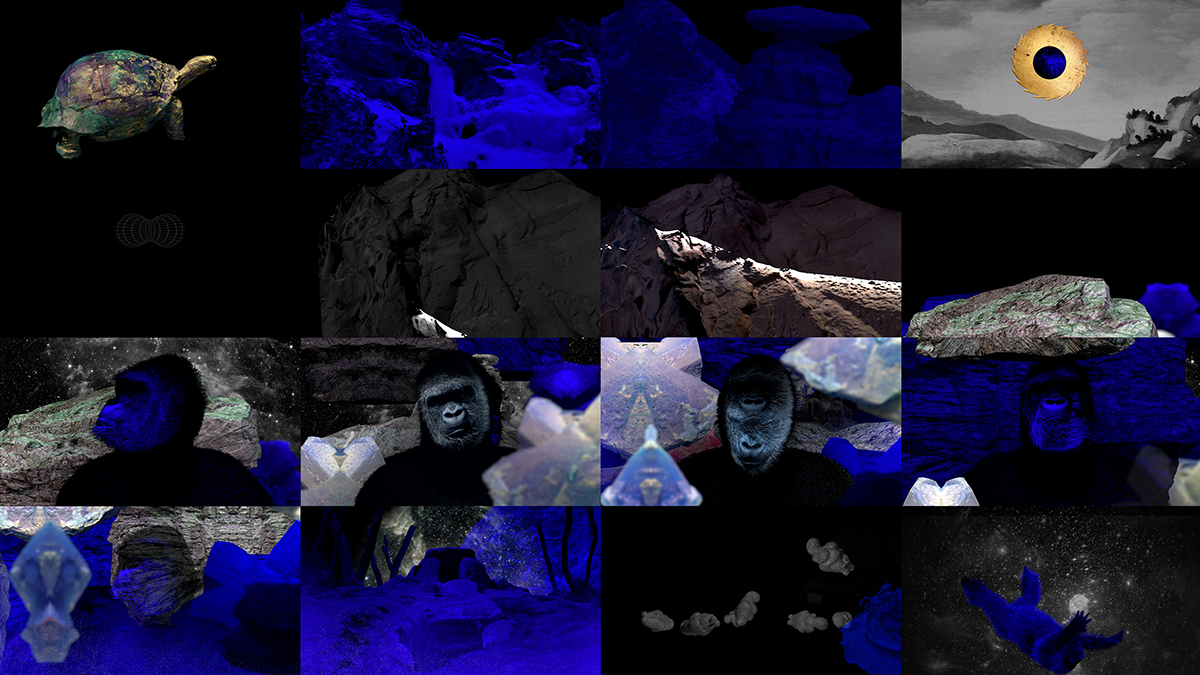 Installation view, Lost_Horizon, LhGWR Gallery, The Hague, 2017
Bewaren
Bewaren