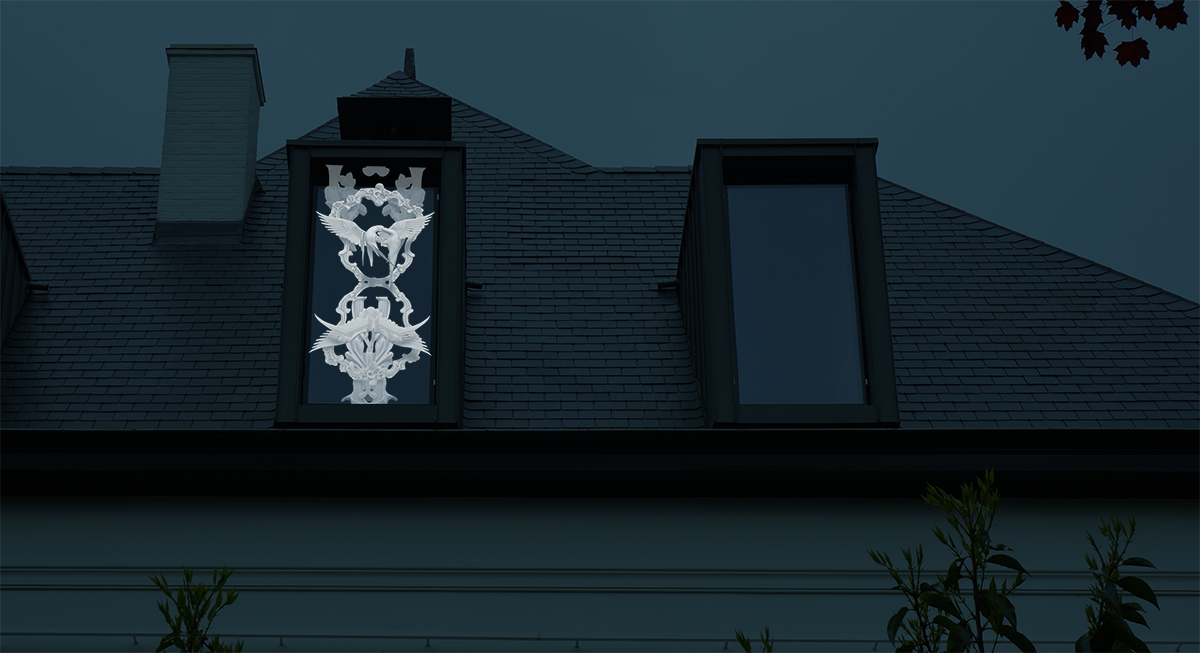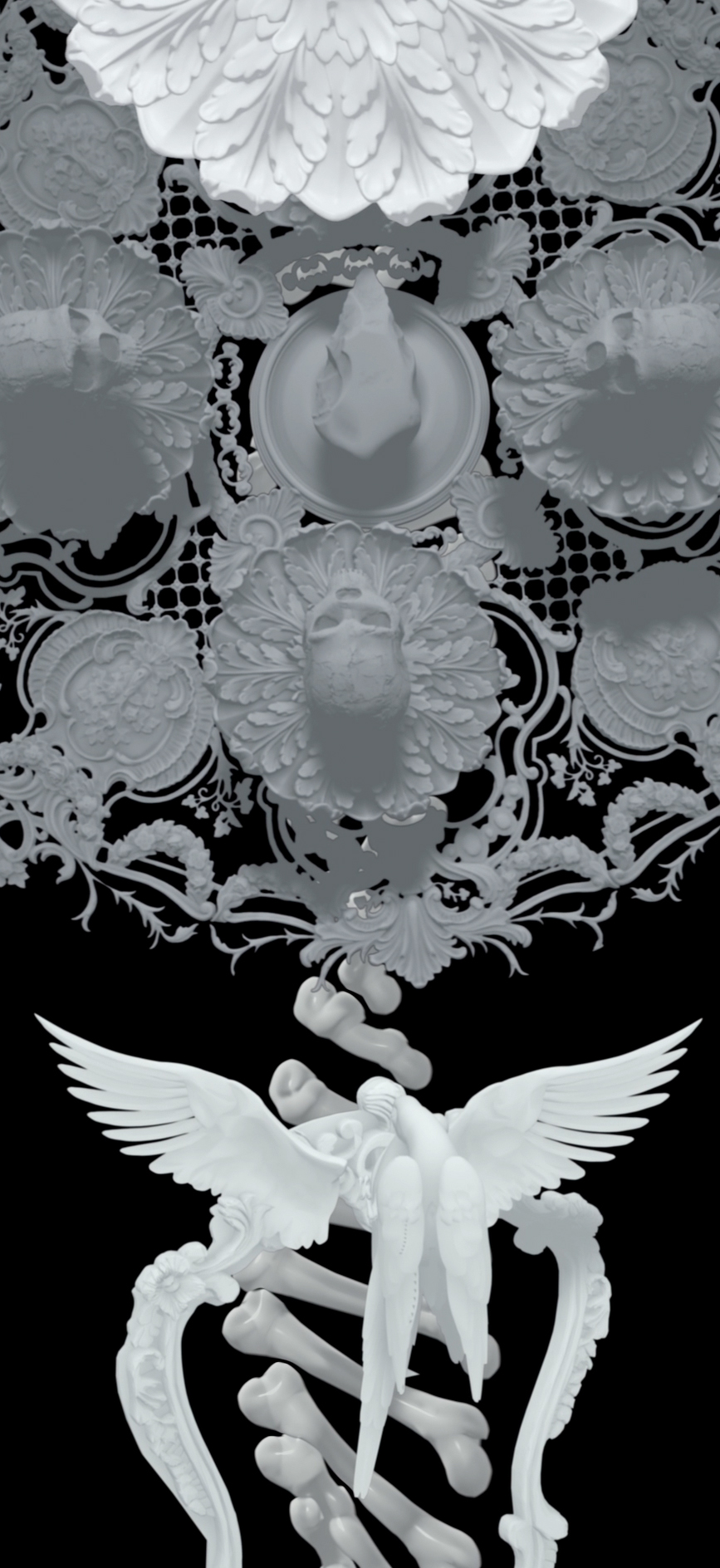 Chisel
Private commission / in situ video installation, Ghent, Belgium.
Projection on transparent holographic foil mounted on window, 883 x 1920px, colour/silent, 22'00", 2017
A custom made variation on the work 'Rosetta'. 'Chisel' is a hypnotic loop of slowly animated ornaments and other elements. A powerful laser-beamer projects the image on transparent holographic foil, mounted on an attic window facing the street.
The bright white images resemble moving engraved glass, and perfectly fits the original purpose of the building: a castle gate house.
Below the view from inside the home.
Bewaren
Bewaren