Published in HART magazine #222, March 2022. Dutch version here.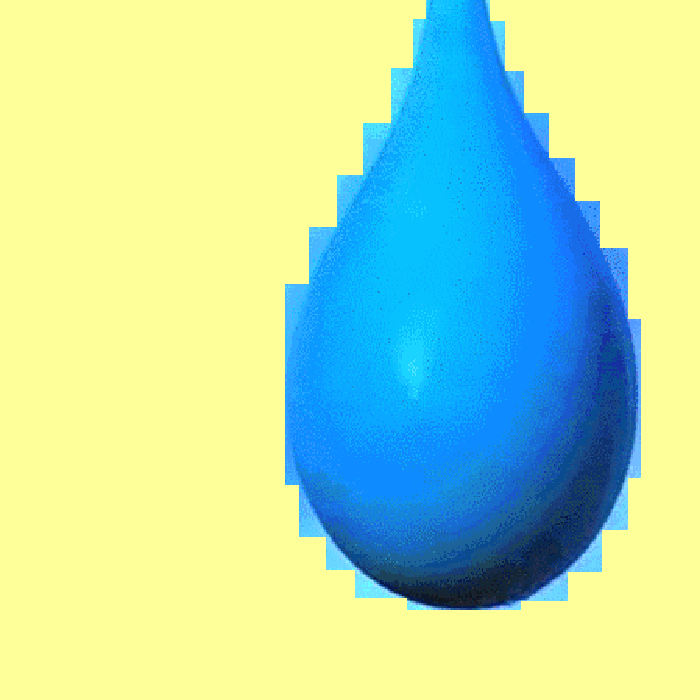 As it turns out, much of the turmoil surrounding the NFT—the non-fungible token, often erroneously dubbed crypto-art—arises from a wide range of misunderstandings. Since Spring 2021, I've actively been exploring the phenomenon from the perspective of my professional artistic digital practice, which took off in 1998 with a discarded office computer and CorelDraw. This resulted not only in an explosive network expansion but also in a growing digital art collection. As with all things, this virtual field is endlessly more nuanced than it may appear from the outside.
An NFT is not a new medium posing an existential threat to painting or sculpting but simply a way to distribute digital files with a certificate of authenticity by its creator, immutably and publicly recorded on a blockchain. The file can be anything from a screenshot of a Tweet to a snippet of code or a rental agreement. But it can also be a purchase contract for art. Cryptocurrencies, too, are connected to blockchains and are equally elusive and immaterial in nature as digital art. Apart from these substantive similarities, crypto-investors often deploy pump and dump tactics that are reflected in some areas of the physical art market, despite its aura of civilized decency. And this is how an explorative segment of the visual arts has gotten itself into an awkward and sometimes overly excited dance with crypto.
Much of truly digital art has barely any means of existence outside of the realm where it was produced. You can't print a .gif animation, and it's impossible to touch an augmented reality piece. Code doesn't manifest itself in real world coordinates. These works live where they were born: in strings of zeros and ones, visible on the screens of (mobile) devices.
For artists like me, whose process and production largely take place in—and relate to—a virtual environment, the NFT provides at least a partial solution to a problem. NFTs allows me to distribute—and yes, also monetize—works that had trouble finding a logical destination before. By applying my 'stamp' of authenticity, I'm telling everyone this file is made and provided by me. The stamp manifests itself as metadata and is comparable to, for instance, a signed and numbered silkscreen edition.
But what about that exorbitantly high energy consumption that has become synonymous with crypto? Well, my work centers on ecological collapse and the planetary climate crisis; there was no way I would have, or could have, engaged with the NFT space if not for alternative blockchains such as Tezos, where a transaction uses less energy than sending a Tweet. And since I'm not alone in this, within less than a year, a dynamical ecosystem arose from thousands of artists, developers and collectors moving between platforms such as versum.xyz, teia.art, and objkt.com. This part of crypto space behaves like a global artist-run space, and is quite different from the, still to me too, peculiar trade in pfp projects so often associated with NFTs.
This brings me to my collection. Almost every earning from the sales of my own works—which I offer for quite democratic prices, since I'm considering this space as a fascinating experiment in progress—flows back into the ecosystem via my purchases of works by colleagues from all over the world. This includes work by monuments of digital art but also by lesser known, anonymous or sometimes very young creators still trying to find out where they fit in or outside of the fine arts context.
It may be difficult to grasp for people less familiar with digital matter but the sense of ownership is surprisingly similar to owning a physical art piece. Like some sort of meta-archivist, the blockchain adds my name to a work the moment I acquire it. The NFT is the handshake between artist and collector, and establishes a bond between us. Confronted with increasingly overwhelming amounts of digital visuals, it can be hard to locate meaningful and interesting trajectories. A digital picture is not automatically 'art' and it takes some good old-fashioned knowledge of the new media landscape and wider art history to separate hollow promise from relevant, more layered practices.
In a series moving in tandem with the paper edition of Belgian art magazine HART, a selection of my collected pieces will be presented on its website, in a new series called Bits & Pieces. It's a modest act of resistance against the prejudice still preceding the digital fine arts—and the NFT for that matter—and a nice way to highlight art that is distributed through this new phenomenon.
* WAGMI: We're All Gonna Make It
See also my collection on objkt.com.